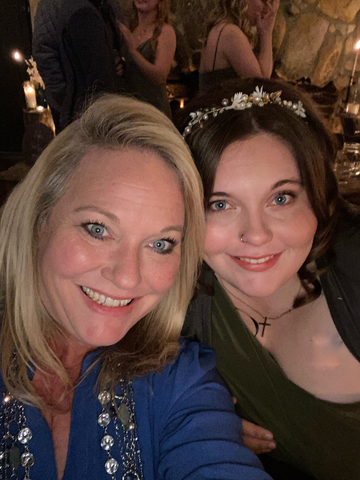 Meet Keesha McKnight! Our dedicated Executive Director at Gardens at Sumter, Keesha, has passionately served our community in her role for over three years, and carries with her a longstanding love for seniors.
Keesha's interest in the senior living industry began when her Great Aunt Susie moved from Florida to a local assisted living facility in her hometown. 
"After seeing my great aunt's experiences living in a community, I quickly began to understand the importance and need for assisted living," she said. 
Keesha fell in love with working in memory care at the very beginning of her career. She enjoys watching the impacts she and her staff can make on residents' lives. 
"I have watched nonverbal residents blossom into individuals who can now communicate effectively with loved ones," she said. 
As Executive Director, Keesha works diligently to maintain a healthy, safe, and enriching environment at Gardens at Sumter. The life Keesha brings to our community is evident every day.
When she's not at work, Keesha likes to spend time with friends and family. Her daughter is currently an art teacher at Hartsville High School and her son is a junior lineman on the Hartsville High football team.
If you or a loved one is interested in joining the Gardens at Sumter family, contact us at (803)-778-9690.